Everything you need book the best luxury villas & to service your clients
Currently active in Ibiza, Formentera, Mallorca & Menorca
Sign up and get instant access to our luxury portfolio of luxury villas
We supply our villas to the largest luxury travel brands in the world
Why you will love working with us
We let our numbers do the talking
Privadia is one of the fastest growing vacation rental businesses in Europe
€
0
Average villa booking value
0
+
Villas added every week
0
%
Overall growth since founded
Frequently asked questions
With so many tools and services to meet our travel partner's needs, you may have some questions. Here are some answers to get you started.
How many properties do you have in your portfolio?
We have over 180 properties in Ibiza, 65+ in Mallorca, 22+ in Formentera and 35+ in Mykonos. We are also adding approximately 10 new properties per week, spread across all our live locations.
Do you vet your properties before you list them?
Yes. We only list properties that meet the highest standards and that pass the Privadia test. 
How does your commission stucture work?
Typically, we include 10% as standard for our Travel Partners and the price we provide already includes your commission. 
Do you have high resolution images for your properties?
Yes, we supply high resolution images as well as professionally written descriptions and comprehensive information for all our properties. 
What are you booking and payment terms?
Typically we request a 50% deposit to secure a booking, followed by 50% balance 60 days prior to check-in. For more information on our booking process and terms, please get in touch. 
How do your contracts work? Are they flexible?
One of the key benefits of working with Privadia is our flexibility. We have multiple contract options and are able to accommodate most requests. 
Apply now to gain access to our luxury villa portfolio 
Sign up and start earning a minimum 10% commission across our full portfolio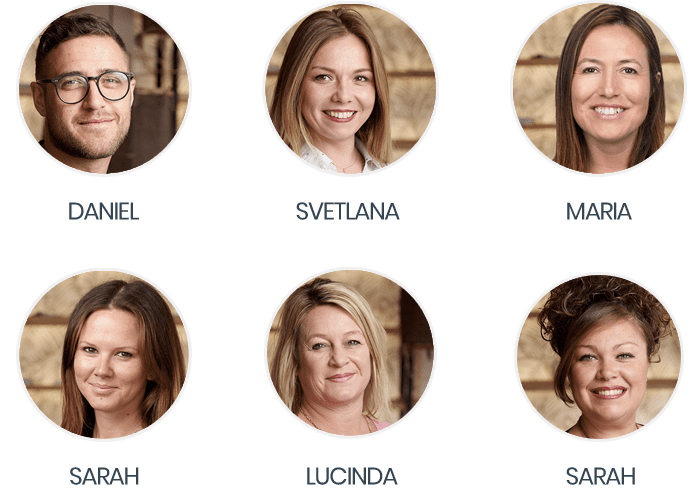 Connect with one of our dedicated account managers today
Submit your details and we'll be in touch
Call, WhatsApp or Email us now