Map View
We at Privadia recognise the importance of carefully selecting the correct location for a villa. Whether your clients prefer a location that is quietly secluded for a calm, relaxing holiday or maybe they're looking to be situated in a busier environment with plenty of hustle and bustle, it is crucial that you're able to select the perfect location for them and their fellow guests. 
That's why we have dedicated this product and service highlight to the map view feature on our Agency Portal. Using the map view feature provides an intuitive, visual view of where our properties are located. This means you can conveniently view properties within a certain location, targeting exactly where your clients wish to stay, without having to manually search the location of each individual villa. 
The map view is also effective when a client wishes to stay near a particular destination or a specific point of interest. For example, if a client was seeking a villa near Las Salinas Beach in Ibiza, using the map view enables a visual view of the area, alongside the villas closest by and the associated prices etc. You can then choose villas for your clients straight from the map view in order to add them to their tailored selection. 
Where do I find the map view? 
The map view feature should automatically appear on the right side of the search engine page. If it is not showing, simply click the toggle to on which will then highlight the button in blue and this will display the map view (pictured below).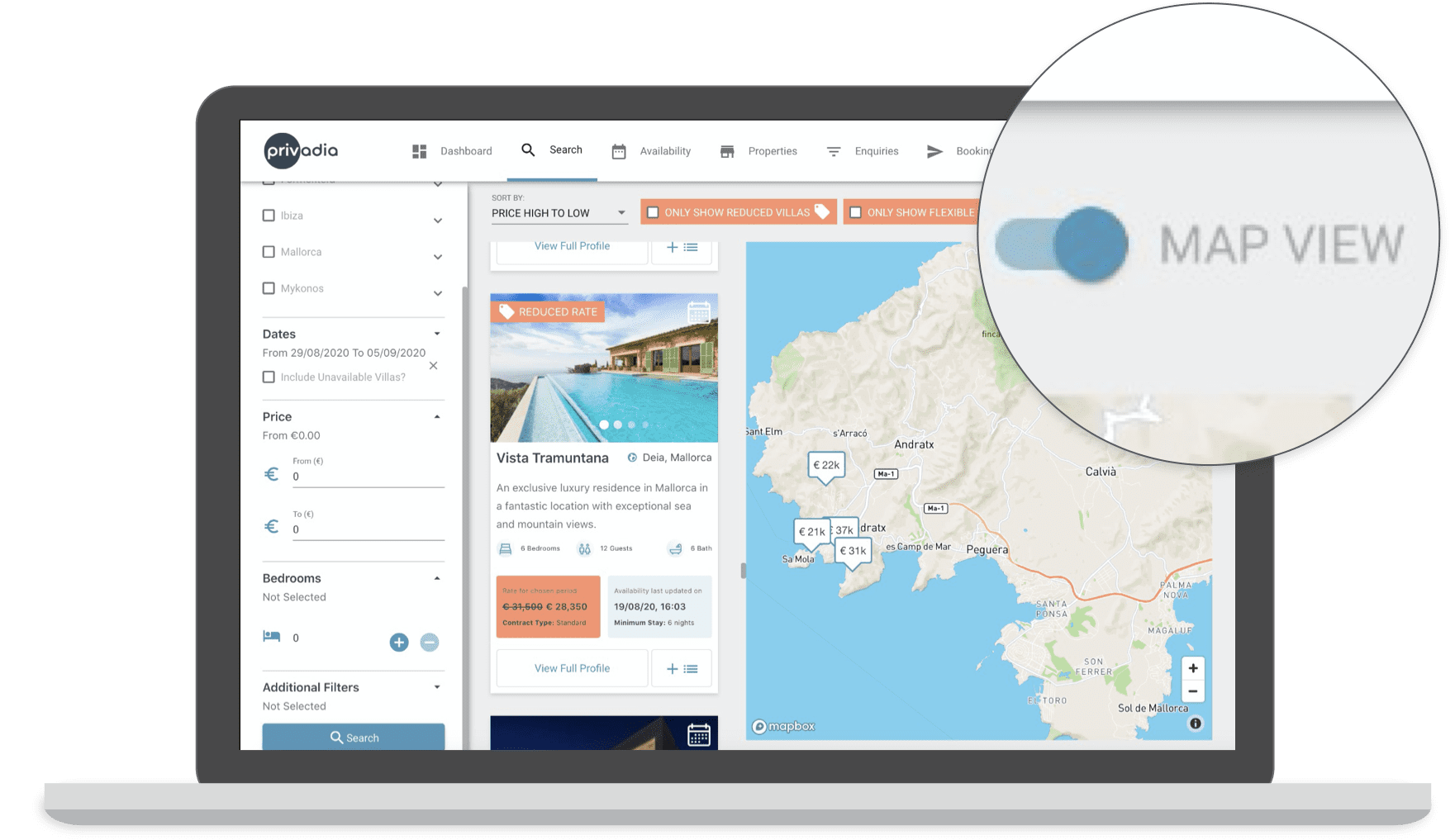 Then use the plus and minus sign buttons in the bottom right of the map giving you the ability to zoom in and out of the map. This is particularly useful when selecting a certain location.

Prices and Rate Reductions 
The map view feature also visually displays all the prices of properties and highlights rate reductions in a subtle orange colour. This is an extremely useful feature when attempting to identify a property in a certain location which also fits a budget and/or is on offer for the chosen period. Use the map view to choose a mix of both standard priced and discounted properties.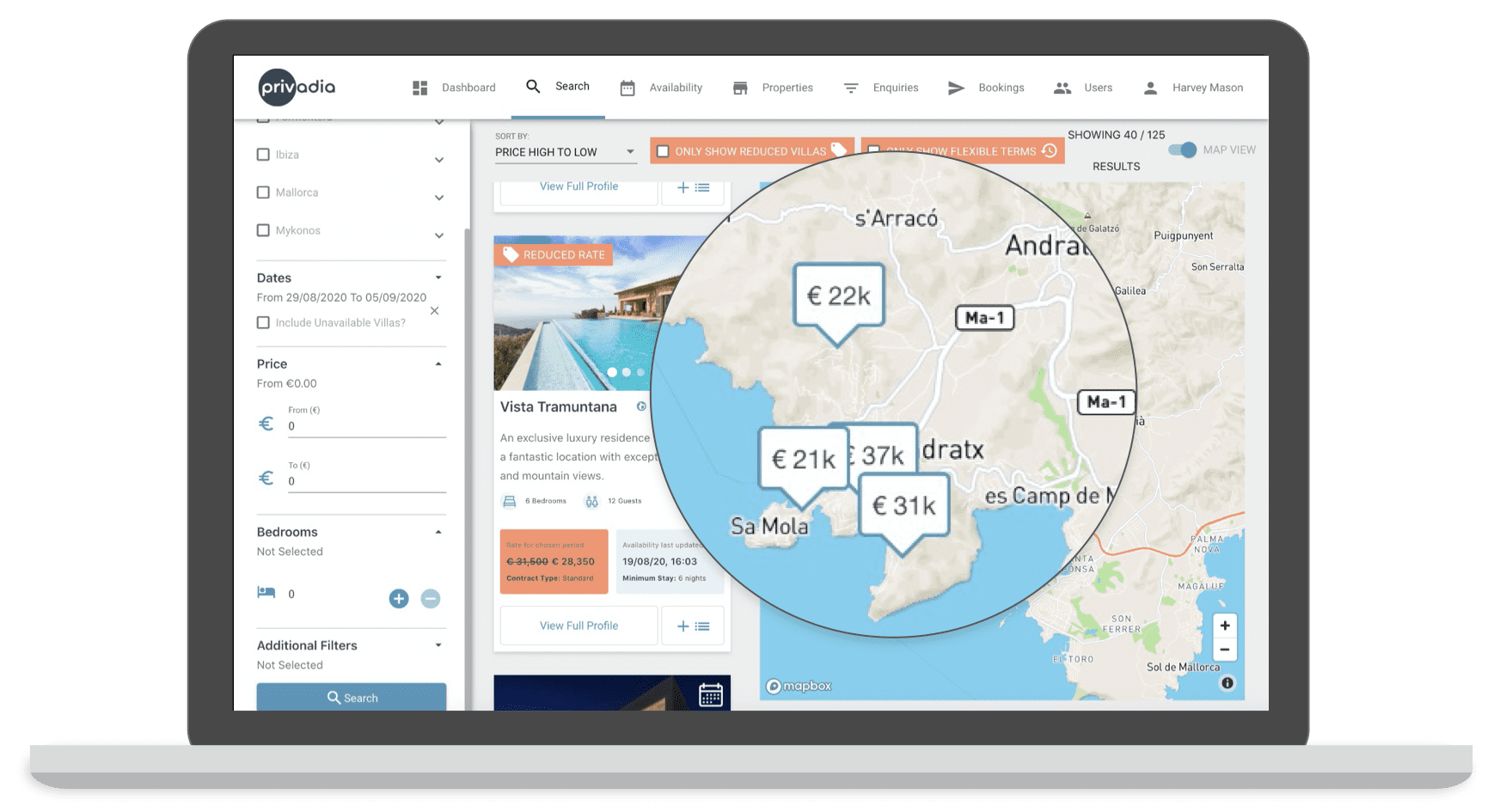 To Summarise
The map view feature can be toggled on and off and still works great across mobile and tablets. 

The map view feature provides a nice visual display of the properties available within any chosen location.

Map view also includes a zoom in and zoom out feature when looking for properties in a specific location. 

Prices of properties are displayed in map view

Rate reductions are highlighted with a subtle orange border

Pick and choose properties from the map view, ready to send to your clients.
Still unsure on how to find, use and make the most of our Map View? Please do not hesitate to contact your account manager for more info. If required, we will be more than happy to schedule a demo too.
If you are not currently signed up as a Privadia travel partner and wish to learn more about our portfolio, service and the different tools we offer (such as map view), please click here to find out more and to apply as a new partner!